Ironical as it may sound in a country that boasts of the highest number of professionally qualified women anywhere in the world, harassment of women sees no abatement. This is despite sustained campaigns and efforts by the government and other agencies in India, says Santanu Mishra, Co-Founder of Delhi-based Smile Foundation.
In a country that is marching ahead to be in the top bracket of developed nations, it is indeed sad to note that there is hardly a day when we do not come across media reports about persecution of women. Women are at the receiving end not only as individuals, but also in groups.
As a society we need to take a hard look. In one of the most ignominious examples in the recent past, we cannot forget the mass molestation in Bengaluru on New Year's Eve, multiple cases of sexual violence in the national capital of Delhi. Such reports keep flowing from all parts of India, putting the nation in a state of constant disgrace with regards to half of the country's population.
The Nirbhaya case in Delhi brought the entire country together and emotions took to the streets of Delhi. It was rightly considered a watershed moment. But more than five years have passed, and perhaps nothing much seems to have changed on the ground.
India's sex ratio (male to female) is an alarming 1000:944. Literacy rate is abysmally low with only half of the female population able to read and write. Close to 1.5 lakh women become victims of various crimes annually. Further, an estimated five crore women face mental and physical cruelty. Although the legal marriageable age for a girl in India is 18 years, she hardly has a say in her own marriage. What could be a more glaring contradiction in a country which has more women as doctors, surgeons, scientists and professors than the United States? India is also proud of the Kalpana Chawalas, Indra Nooyis, P.T. Ushas, Sania Mirzas, Aishwarya Rais, Kiran Majumdar Shaws, Kiran Bedis who have won laurels not only in India, but internationally.
Nothing, however, could be more unfortunate than the fact that discrimination of women starts right at her home.
Numbers don't lie
She ventures out to the street and she's not sure what harassment would greet her at the corner. If she bears a daughter, she doesn't know why the rest of her life won't be the same again! The tragic saga continues; generation after generation, leaving little chance for Indian society to take a giant leap.
As a matter of fact, gender-based discrimination and societal behavior leading to physical and psychological harassments, emotional violence bordering on cruelty is never scant in a woman's basket of woes. Social evils begin at the womb with female foeticides, infanticides, sexual harassments, rape and dowry related tortures, putting an end to her misery only at the tomb!
Now, let's take a closer look at some of the available statistics. According to the data by the NCRB (National Crime Records Bureau), Crimes against women increased 34 percent over the last four years. Assault on women accounted for a quarter of cases last year, increasing by 82 percent since 2012. The NCRB added three more heads in 2014 under which crimes against women were reported: Attempt to commit rape (4,437), which increased 5% in 2015, abetment of suicide by women (4,060), an increase of 4 %, and women subjected to domestic violence (461), which increased 8%.
Uttar Pradesh, Maharashtra and West Bengal reported the most crimes against women in 2015, with 35,527, 31,126 and 33,218 cases, respectively. The increasing numbers of these reported crimes are extremely horrifying, but deep down there is a silver lining, as correctly pointed out by Ms. Varsha Sharma, a senior Delhi police officer, as quoted in a BBC report: "The number of cases is rising because it means women are refusing to suffer in silence."
Irrespective of modifying the present set of laws or incorporating the compulsory subject of moral science in the curriculum of the children, the woman is left alone to struggle and defend herself in the time of crisis. Even in the company of reliable acquaintances, a woman must learn to fight the battle alone in case of unforeseen incidents like molestation or rape.
The UN theme
This year, on International Women's Day, the United Nations has chosen the theme for the year – 'W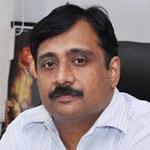 omen in the Changing World of Work: Planet 50-50 by 2030'.
What does it mean to the women in India? Are they at a stage where they can aim to achieve gender equality by 2030? Or is gender equality a distant dream?
A woman – it is still difficult to imagine one in isolation. It is still difficult to view one without her husband, children, family, without the context of the society she lives in. She's still viewed through the prism of societal morals, and is still judged by the weights of the value systems set by her in the society she exists in.
If we try and analyse the current scenario, we are experiencing what is called a cultural lag. A place where the culture has been unable to keep pace with innovations – technological and otherwise. Does that mean we live in a society with a culture that stifles women and her expression?
In the recent judgments by High Courts and the Supreme Court of India, we see that there are efforts being taken to bridge the existing gender gap in the society. Judgments like 'Vishakha' underline the need to address the safety of women as they embark on their journeys to self-dependency. But are these steps being taken towards making a gender equal society – the proverbial too little too late?
For this process to be sustainable, it must begin from within. Women need to stand up if they want to be seen, speak out if they want to be heard, and take themselves seriously if that is what they desire from the society. They need to self-reflect and not be shy of accepting the hypocrisies around and within.
The genesis of Swabhiman
Smile Foundation, since its inception in year 2002, has been supporting child education interventions at grassroots level. However, societal, cultural, parental pressure and gender biased attitudes, behaviour and practices, always came in between the girl child and empowerment.
Swabhiman, meaning self-respect in English, was initiated in 2005 to address these challenges through a simple yet effective approach. Functioning as an NGO for women, Smile Foundation has strategically formulated the programme to save the girl child, empower poor, and support women empowerment. The programme is specifically aimed at realisation of both individual and collective self-esteem and inner strength for marginalised and socially excluded women and adolescent girls, through innovative community practices.
A tailor-made strategy called the '4 S Model' has been developed under Swabhiman. The '4 S Model' is an acronym for four novel approaches, namely, Seeking Healthcare as a behaviour, Support for education, Supporters in men through male involvement, and Sustaining the change in communities.
The programme identifies adolescent girls and women from the community and develops them into Change Agents, who in turn actively contribute to the community mobilisation process.
So far, Swabhiman has successfully made a difference to the lives of over 150,000 women and girl children.
---
Comments
comments