In India, festivals and food are inextricably linked. Every festival comes with its prescribed set of delicacies, prepared with much love and relish, say Samita Ganesh and Eshna Chandak, as they chronicle some of the lip-smacking dishes and recipes.
India is globally recognised as the land of diversity, customs, traditions, culture, and festivals. We do not require much reason to celebrate – new harvest, change of seasons, victory of good over evil, solar and lunar patterns, events, small and big; and of course, devotion to a pantheon of gods and goddesses — all of these are reasons enough to celebrate. And the rituals and celebration too differ from state to state, region to region. Besides rituals, food is central to all festivities, with special delicacies prepared, characteristic to a particular festival, as offerings to the deities.
The 'Shravan' month
The beginning of 'Sharavan' or 'Savan' in the month of August ushers in a host of festivals like Nag Panchami, Ganesh Chaturthi, Janmashatami, Narli Purnima, Rakshabandhan, etc. People look forward to these festivals as it is not only a time for bonding with family and friends, but also an occasion where they get to enjoy and share some of their favourite delicacies.
Shravan is considered to be an auspicious month according to the Hindu calendar, where people observe fast on every Monday of the month, and worship Lord Shiva. While people abstain from non-vegetarian food, and even onion and garlic on fasting Mondays known as "Shravan Somwar", the 'satvik' (pure) food consumed on these days are nevertheless an interesting fare.. The meal may consist of sabudana (sago) 'khichdi', sabudana 'vada', 'rajgira puri', sweet potato (boiled), sweet potato kheer, 'thalipeeth', and a variety of fruits, milk, curds, and dry fruits.
Nag Panchami is devoted to the worship of snakes, which are a part of Hindu lore and mythology. Naga means snake, and 'panchami' is the fifth day of the lunar fortnight. This festival is associated with the great serpent Sheshanag, on whom God Vishnu is believed to recline during the intervals between the dissolution of one universe, and the creation of another. On this day, snakes are fed with milk and showered with flowers, and devotees pray for protection from snake bites. In Karnataka, as a part of the celebration, people prepare black sesame ladoos, and a special sweet dish called patholi, made with rice flour and a filling of coconut and jaggery mixture with a dash of cardamom, and steamed in turmeric leaves.
Ganesh Chaturthi is an important religious festival that is celebrated in the month of August/September with special enthusiasm in Maharashtra. On the first day, a clay image of Lord Ganesha is brought into the house amidst music and dancing. For ten days, the idol is worshipped with a great deal of festivity. The elephant-headed God of wisdom and prosperity is believed to love good food, and devotees lovingly prepare a variety of savouries and sweets like 'modaks' and 'ladoos', as offerings to the God.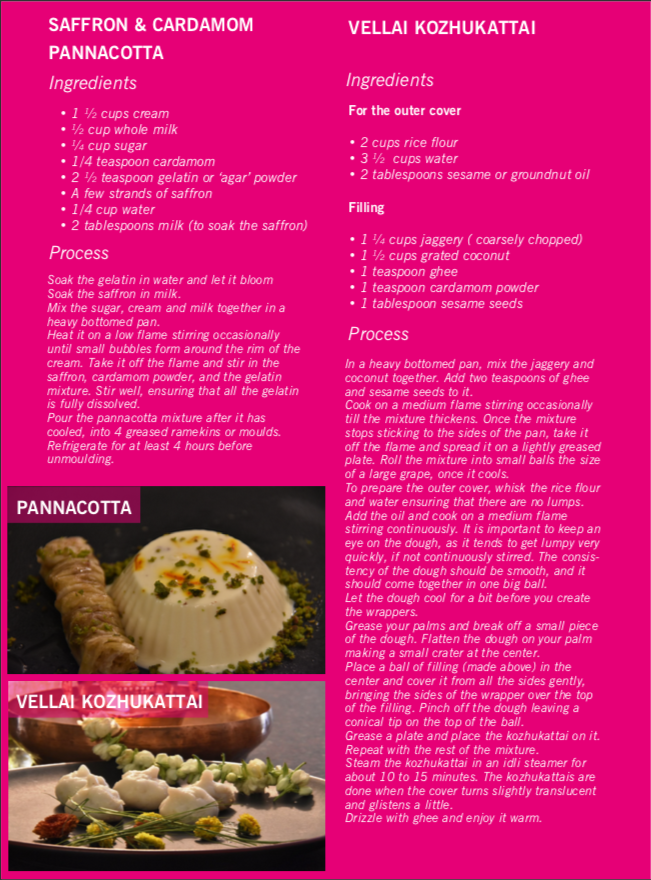 Janmasthami or Gokulashthami, which comes in the month of August/September celebrates the birth of Lord Krishna, the eighth avatar of Lord Vishnu. Devout Hindus fast all day and break it at midnight, the hour at which Lord Krishna is supposed to have been born. The celebrations are remarkable in and around Mathura where Krishna was born. Fresh home-made butter, curd, and a sweet dish made with puffed rice are a part of the delicacies offered as naivedyam to the Lord.
Raksha Bandhan, is another popular festival that is celebrated in the month of August. Traditionally a Hindu festival, it is also celebrated by non-Hindus because of its deep symbolic relevance to fraternal relationships. Sisters tie a symbolic amulet called a rakhi on their brothers' wrists. The rakhi is meant to symbolise a bond of love between the siblings, and is a promise of care and protection from all that is evil. There is an exchange of gifts between the brothers and sisters, and general merriment over good food. While there are no traditional dishes cooked on the occasion, sweets and desserts like 'kheer', 'phirni', 'barfi', 'kaju katli', etc., are prepared to mark the occasion.
There are several other smaller festivals in the month of Shravan that are celebrated, which are not very popular' but important to individual beliefs.
The festival delicacies of Muslims, Parsis
Bakra Eid or Eid al Adha can be translated as Feast or Festival of the Sacrifice. The day is traditionally celebrated as per the Islamic lunar calendar, which is why it shifts every year as per the Gregorian calendar, but generally comes in July or August. While animal sacrifice is a large part of this festival, it is only one aspect. The sacrificial meat becomes part of the festive feast, along with other delicacies like stews and tajines, rice and couscous loaded with meat and veggies, and sweets like 'maamoul' and 'seviyan'.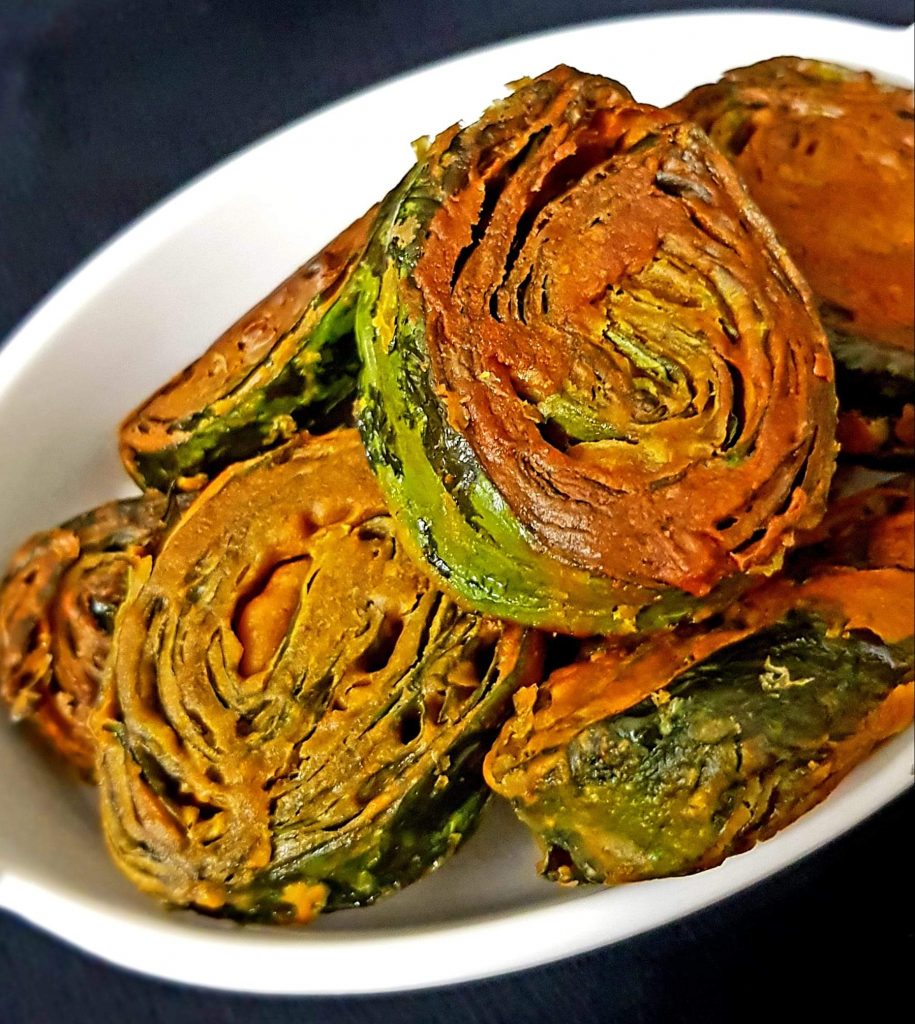 Parsi New Year (also called as Navroz or Pateti), is traditionally celebrated on the day of the vernal equinox, which is usually in March. However, most Indians follow the Shahenshahi calendar, and therefore celebrate this auspicious day in August. The New Year is to celebrate the arrival of the Parsis in their new homeland, and is said to have become a celebrated festival around 3,000 years ago. The festival includes rituals like visiting the venerated fire temple, growing wheatgrass, decorating the house with flowers and colours, dressing their best to visit each other, greet and eat. Traditional dishes include 'pulaos' (with generous toppings of nuts and saffron), non-vegitarian items like 'patra-ni-machi' (fish cooked in banana leaf), chicken dishes like 'farcha' and 'Sali', and sweets like 'sev', 'falooda', and 'lagan nu custard'.
The global twist to festivals
In the olden days, people largely prepared foods that grew in their own backyards, orchards, and fields. The choicest of these delicacies were selected as offerings to God during daily prayers and celebrations. Each region and state feted its unique fare, the very essence of the land, and shared its goodies with other states. With the advent of global trade, exotic nuts, fruits and vegetables became more accessible. Our recipes today celebrate both, our ancient traditions and modern, and global culinary influences, have made daily cooking and eating a festive celebration.
We would like to share a couple of recipes which are perfect for celebrating a festival or any happy occasion, with the readers. For more recipes, check out our blog, The Hungry Indian Books.
---
Comments
comments