India's mango diversity is the envy of botanist the world over. According to historians, the king of fruits, whose botanical name is Mangifera Indica originated in India, having been cultivated in the Assam – Burma region before travelling to other countries. The flavour and quality differs from region to region depending on the location of the orchards. Hiren Kumar Bose help us know our mangoes.
Mango grower Syed Ghani Khan of Kirgaval village in Mandya district in South Karnataka has mangoes in his orchard which were the favourite of the 'Tiger of Mysore' Tipu Sultan, the 18th century ruler of the Kingdom of Mysore. The 116 mango varieties growing in Ghani's orchard has been registered with the National Bureau of Plant Genetic Resources—a unique achievement. Here you will find mango smelling like a mosambi(sweetlime), called mosambi ka aam, the one that looks like an apple is called seb ka aam. There are other varieties too, like moti ka aam, aate ka aam, meethe mian pasand and nanhe mian pasand. Then there is 'Farha', which matches the Alphonso in taste and pulp quality. Ghani's favourite is manjhe bi pasand, the mango that shrinks with time.
We, mango lovers, sadly are aware of a just handful of them namely Alphonso, Banganapalli, Langda, Dussehri, Himsagar, Jardalu, Malgova and few others; having known them because these have acquired market acceptability over the years. In fact, around 30 varieties are sold in major cities and about five to eight varieties exported, such as Alphonso, Totapuri, Dussehri, Banganapalli, Kesar and Suvarnarekha—which has its lovers in South Korea, USA, China, Hong Kong, South Korea, Oman and Japan. Rich in tropical aroma and flavour, Suvarnarekha is cultivated in the East Godavari district of Andhra Pradesh. Another variety, Surma Fazli, which is endemic to Malda in West Bengal and is entirely exported to neighbouring Bangladesh. So much so that even the locals are unable to lay their hands on them.
India has a 1000 plus varieties
India's mango diversity is the envy of botanist the world over. Mango (Mangifera Indica) originated in India having been cultivated in the Assam – Burma region, historians believe. Scientists of the Lucknow's Birbal Sahni Institute of Palaeobotany, have traced the origin of genus Mangifera from 60 million years old fossil compressions of carbonised mango leaves near Damalgiri in west Garo Hills of Meghalaya in the Northeast.
It's said that Buddhist monks are believed to have taken the mango on voyages to Malaya and eastern Asia in the 4th and 5th centuries B.C. The Persians are said to have carried it to East Africa around the 10th century A.D. It was commonly grown in the East Indies before the earliest visits of the Portuguese who apparently introduced it to West Africa early in the 16th century and also into Brazil. It was the Portuguese who introduced vegetative propagation methods of mango and over the centuries it has reached 89 nations of the world. The most important mango cultivars of India, namely Alphonso, Dussehri, Langra etc. are selections made during the reign of Mughal emperor Akbar. After it got established in Brazil, the mango was carried to the West Indies, being first planted in Barbados about 1742 and later in the Dominican Republic. It reached Jamaica about 1782 and, early in the 19th century, reached Mexico from the Philippines and the West Indies. Interestingly, in November 2019, Alphonso mangoes grown in Malawi in southern Africa came to Mumbai covering a distance of over 5,600 km. Although the international trade in mango has been increasing rapidly, India continues to lag behind in total mango exports as compared to other exporting countries like Mexico, the Philippines and Venezuela.
The number of varieties of mango found in India is very large. In fact, there are far too many to count. Experts believe there are nearly 1000 plus varieties growing in orchards and gardens in India. The number of commercial varieties each differ in size, shape, colour, texture and taste. Different varieties are suitable for growing in different climatic conditions. Each is grown according to the purpose, like for pickles, aamras, making aamchur (powder), aampapad and as table fruit. The name of the mango variety varies from region to region. The same variety may be known by a different name in a different location. For example, Himsagar of South Bengal area is known as Khirsapati in Malda; Banganapalli, introduced by the Nawabs of Banganapalli in Kurnool district is also known as Benisan in other areas and Laddu Pasand and Suvarnarekha which originated in Andhra Pradesh. It is also called as Sundari in North India and Latsundari in Orissa.
The mango season in India starts in March-April from the South West and moves towards the North East in June-July, similarly as the rain season moves up the continent from Kerala towards New Delhi and Kolkata. Especially, South and East India are affected by a second smaller monsoon in October-November (North-East monsoon). Mangoes need hot and dry weather to ripen and with the hit of the monsoon, the mango harvest season ends. If too little or too much rain has fallen during monsoon, this will influence the mango crop next year.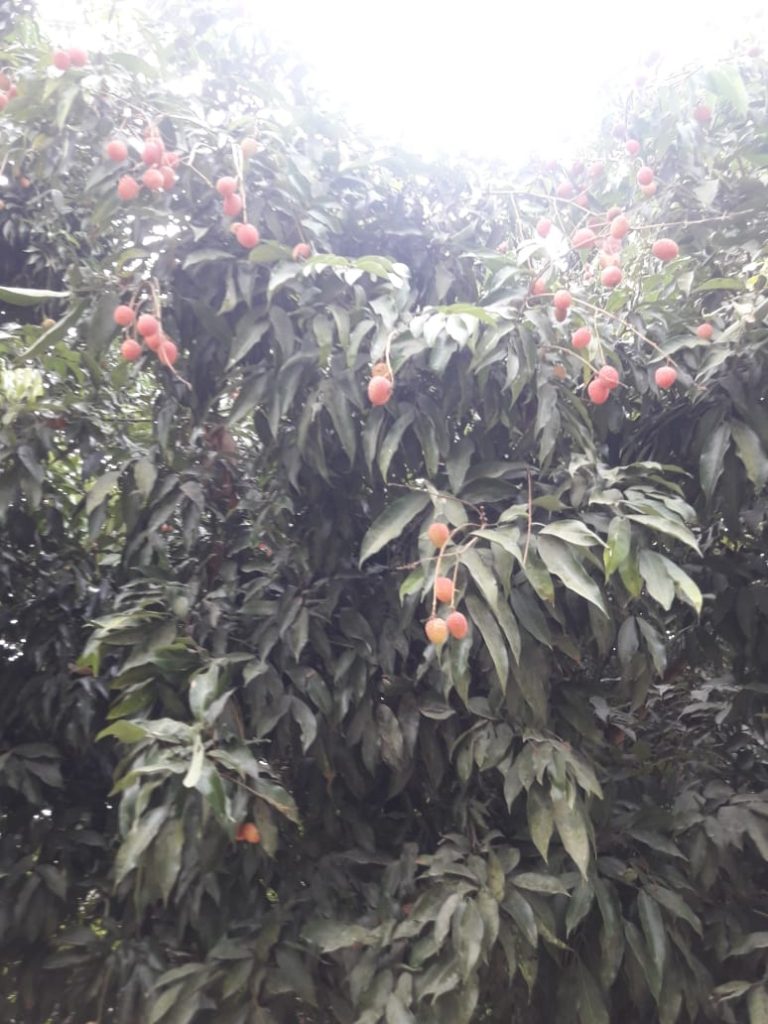 Quality depends on the soil and climate
Each village and region in the country have its own popular variety as mango trees are "GxE sensitive", meaning that the soil and climate have a great influence on performance and quality. For example, the variety Alphonso (named after Afonso de Albuquerque, Portuguese conqueror of Goa) originates from Ratnagiri in Maharashtra on the Konkan coast, where the best quality of this mango is found. It makes a significant difference in quality if you purchase the so-called Western Alphonso or Southern Alphonso from Karanataka, as Brix and pulp density is superior in the Konkan coast. If you're a mango aficionado the best quality Dussehri is found in Malihabad near Lucknow and for Totapuri (meaning 'parrots beak' in Hindi due to its shape) look at the border zone of Tamil Nadu, Karnataka and Andhra Pradesh. Knowing where your mangoes and orchards are located, means knowing their quality!
For more than 4,000 years — ever since the Mangifera Indica was domesticated in eastern India — the mango has inspired love, poetry, art, ritual and cuisine. Even when varieties like the Langra, Chausa, Himsagar, Hapus, Banganapalli and Neelam are not in season, there are plenty of references to enjoy. From the auspicious leaves hanging from doorways and ambi motifs in fashion and art to gourmet delights such as kaliya amba and aamras.
If your family is made of people from different regions of the country, battles often break during the mango season over the inherent superiority of the Langra, the greenish, juicy Banarasi mango, or the sophistication of the sweet Nawabi Dussehri from Malihabad. Friends have hotly debated the virtues of the Himsagar from Murshidabad over Alphonso, while others believe in the virtues of the Gir Kesar, so dubbed by the Nawab of Junagadh.
So far we have spoken about the heirloom or traditional varieties but there hybrids which need to be mentioned developed by horticulturists and institutions like Indian Institute of Horticulture Sciences and Indian Council of Agriculture Research, like Mallika, Amrapali, Mangeera, Ratna, Arka Aruna, Arka Puneet and Arka Anmol which all have the qualities of your favourite variety and need to be tried to be believed, like Arka Puneet, a regular and prolific bearing hybrid of the cross between Alphonso and the Banganapalli.
Constraints like suitability of a few varieties for export, pests and disease problems have restricted the expansion of exports from India. Research efforts are also needed for prolonging the shelf life of the fruit so that it could be made available for a longer period in the international market. The existing scenario reminds us of the importance of frontier sciences like marker-assisted breeding and their integration with conventional fruit breeding for obtaining desirable results with more precision.
---
Comments
comments