There is no paucity of women heroes, or if we may say so, 'sheroes'. There are umpteen stories of women triumphing over adversities and odds. Akul Tripathi, Reshma Jain and Vandita Morarka highlight some of them.
"For most of history, anonymous was a woman." – Virginia Woolf
This quote chills me to the bone. It is unfortunate that such a statement defines a majority of human presence on the planet.
Especially, in a culture where the female element has been deified simultaneously with the male divine enshrined in the inseparable 'Shiva-Shakti'; it is particularly disappointing that Shakti was very intentionally and wilfully made powerless by the very same society that revered the stones and danced the nights celebrating her feminine. The repercussions of this imbalance has had far reaching consequences, many of which are very evident in the world we live.
The fact that this quote is not attributed to 'anonymous' anymore reads like poetry to my ears.
It is a testament to the spirit of that very feminine Shakti, that some have burnt so bright, that not only do they shine through the ages, but it is through their light that others of their time find standing and recognition.
It is often spoken in hushed whispers that women who today lead prominent public lives, have contributed to, and achieved distinction in their chosen fields have it easier than their counterparts in history; and that it is increasingly easier for women to get ahead in the world today, especially compared to their male colleagues.
In my opinion, the very thought of this statement reeks of the same prejudice that created this disparity. It is condescending to the women they refer to, while eulogising and dismissing historical unforgivable inequality, through a misplaced sense of entitlement.
The women of today who smile past these smirks are worthy champions of the sparks that have endured though the ages, and in their defiance, burnt brighter.
To single any for recognition over the rest is sacrilege, and though I am compelled to put in context them who inspire me more than the others, it is driven solely by the necessity of beginning somewhere, and the ever dangling sword of editorial brevity.
In recent times, my awe is in total surrender to the grace, grit, and dignity that Nirmala Sitharaman has brought to the rather dreary office of the Defence Minister. Never before to my memory, has a Raksha Mantri displayed such poise, passion, and pride. In speech, she is as disciplined and taut as a soldier at parade, while her persona holds potent the entire might of the Indian armed forces. As India's first full-time woman defence minister, not only has a glass ceiling been smashed to smithereens, a bench mark has been set that will loom over all those who aspire to run this gauntlet.
While the iron fist of defence is clad in a velvet glove, the soft power of sports supremacy is set in stone by the indefatigable Mary Kom. Mother of three is in itself a full resume. Add six time world boxing champion to it, and my jaw never lifts from the floor. That India's only female boxer to win an Olympic medal, and the only one to win a Commonwealth Gold comes from a geography that is namesake to a genteel dance form, makes me smile even wider.
Trivia, factoids, biographies, life histories and even hagiographies of both are a Google search away. Repeating them will only add to the online alphabet clutter. Their true glory is not just their own story. They are not icons because they happen to be women. Through them is exorcised the stifled light of generations before; and it is them who light the torches which carry the spark of Shakti for brighter times.
Sometimes I think to myself that the root of my admiration may be driven by a subconscious filter that places on a pedestal those who rise in fields historically dominated by men. But then, weren't they all?
---
All the notes of life
Kavita Seth's magnificent voice can render Hindi film songs and Sufi music and ghazals with the aplomb and poignancy that caress the ears as much as the heart.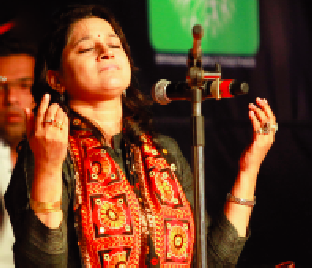 The singer grew up in Bareilly, in a middle-class family that had no background in music or the arts. She discovered her affinity for music when she started taking lessons after school with a neighborhood guru who taught the children how to play the harmonium. Kavita persuaded her father to buy her a harmonium and was soon experimenting with it.  She began lessons with Guru M.D. Sharma of the Gwalior Gharana. He joked, "Kya baat hai! Harmonium aagaya, ab tabla bhi manga 
lo!" (Wonderful, you have got a harmonium, now ask for a tabla) Soon enough, she got a tabla as well, and thus started her journey into classical music at the age of 10. 
 
Music was Kavita's total preoccupation whether she was helping in the kitchen or studying and every day after school she would listen to music on the radio. Incidentally, an uncle who lived in the neighbourhood was a violinist who played for the radio. This fired Kavita's imagination and she began filling forms for auditions and composing music. She was selected on her first attempt and her mother accompanied her to her first audition. Her first cheque for Rs. 180 forms part of her unforgettable memories along with her depositing it in the joint bank account she held with her father. She received the Best Singer award from the famous Hindi film music composer O.P. Nayya,r who invited her to come to Mumbai. 
Kavita's father Vinod Kumar Tandon  told her, "Shaadi ho jaye, tumhara pati gavaye –toh gaana! Mere bass ka nahihai!" (After your marriage if your husband lets you sing then do so. It is not my cup of tea) After that, the family launched a hunt for a suitable partner for Kavita – one who would support her music. And there came Krishna Kumar Seth, who awestruck by her bhajans, said to Kavita, "You don't worry – you just do your riyaaz, I will do everything for you". Soon, they were married and he made sure that Kavita participated in many music competitions all over the world. The more she immersed herself into music, the more she felt the need to dive deeper into it.
Her world came crashing down when Krishna Kumar passed away in December 2011. She maintained a strong and focused attitude as she single-handedly shouldered the responsibilities of running the home and taking care of her children's education. In memory of her husband, Kavita organises concerts twice a year – once on his birthday in June, and another to commemorate his death anniversary in December. 
As a child she had dreamed of singing in a stadium in front of a crowd of a lakh of people, a dream that was realised when she sang at the Shrinathji Temple during Morari Bapuji's katha, before an audience of 75,000 and was appreciated by Bapuji. It is one of the high points of her life. 
Kavita has tried her hand at many musical forms. But when she heard the Sufi mystic Abida Parveen in Delhi, she says she found what she had been seeking all these years. She says, "Sufi is not just music, woh ekjeene ka tareeka hai (It is a way of living)".
Meanwhile, her second love story had begun to unfold in her life. In 2007 she had met Dharmesh Bothra during a concert. He was a diamond merchant and the two would exchange occasional greetings and hold conversations. Dharmesh had also lost his wife and following Kavita's loss in 2013, he insisted she come to live with him in his house. Dharmesh proved to be a pillar of strength when Kavita was ailing. Soon afterwards she agreed to marry him, and today the two are very happy together. 
Her life has seen many ups and downs but "Jeete hi chal!", her famous song of the film Neerja is the principle that Kavita Seth lives by. She believes that everything happens for a reason, and everything eventually falls into place.  
---
A shero called Swarnima Bhattacharya
When Swarnima was around eleven years old, there was a person close to her who suffered from a series of menstrual disorders, and medical help was often inadequate. She remembers that this person was the subject of constant whispers, and as a result had started losing her self-confidence. This left a lasting impact on Swarnima.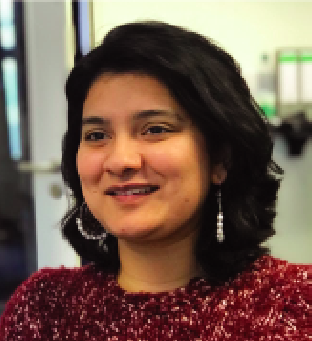 At the time Swarnima didn't know enough about these issues and was unable to articulate her questions. When she was in the eleventh grade, her mother had a hysterectomy – this helped her realise how difficult it is for women to talk about the changes in their bodies, because it is seen as a personal failing on the part of women, if they face complicated gynaecological issues.
For her, these have always been experiences that she could personally connect with as a woman. She felt as though she was 'implicated' – that she had a personal responsibility towards correcting these issues. Swarnima later started studying feminism and actively particpated in it. For her, women's health and bodies emerged as a primary area of intervention as she saw gaps in women's health everywhere.
The experiences while growing up determined her life journey and career trajectory. Today, Swarnima Bhattacharya is the Founder of TheaCare, a women's health companion, and the curator of FemmeCon, India's first women's health festival. Her work centers around women's health and history. She believes that digital intervention in women's health is the future.
For Swarnima, in retrospect, her educational experience at La Martiniere College in Lucknow, a girls school, run then by prolific single women and female educators of all categories has been a defining aspect of her life. Especially, as she found this radical, progressive space in an otherwise conservative town. It has subconsciously guided her choice of mentors, associations, and even the kind of mentor she wants to be. She has always faced subtle sexism but that effective mentoring has helped her avoid any roadblocks.
To the readers her message is: Till the last frontier, our family spaces do not evolve, true gender justice in women's health is not possible. As a recently married woman, she says that she has begun to realise how difficult it is for women to have an opinion, live the way they want to, or have a career. She asks people to focus on building families that can hold space for empowered women.
Kirthi Jayakumar, activist, storyteller, author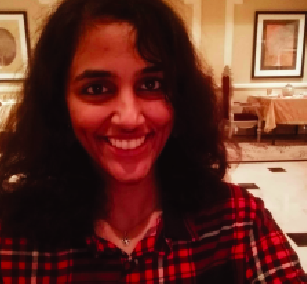 Kirthi Jayakumar was born in Bangalore, but grew up between her grandparents' home in Bangalore and with her parents and brother in Chennai. She says she grew up with stars in her eyes, wanting to study medicine in the hope of helping people, until she realised that she could do that with development too. So she went on to study law in Chennai and founded the Red Elephant Foundation, a civilian peace building initiative working for gender equality through storytelling, digital interventions, and training workshops. She is also an author, artist, and activist.
She says that while the idea behind REF had been in the making for a while, it was after the December gang rape in Delhi that shook the conscience of an entire nation, that her idea took shape. It was on December 17, 2012, as she was at the US Consulate General at Chennai, receiving an award for her work with a US-based NGO called Delta Women, that she realised, instead of feeling happy, she felt like a hypocrite. "I felt as a community, we had betrayed the girl who was battling for her life and there was so much to do. I felt we as a community sacrificed her at the altar of patriarchy, misogyny, toxic and hegemonic masculinity, and inaction on part of a civilian populace that should have been vigilant. I went to bed that night, thinking of how much we had allowed to pass in the name of 'We are like this only'." It was on the same day that she came to face a dissociated past, which she had completely blocked out of her memories of facing abuse as a child.
She decided to do what she could on her own, and began by telling her own story. Six months later, she looked back to see how telling her own story had made a difference; one, parents and to-be parents began to be vigilant about the vulnerability of their children, and began to have open conversations regarding their safety; two, she realised that she felt better, comfortable and her own journey of healing had begun.
She says, "Being a woman has been my journey, and the only message I'd like to leave everyone with: Just be who you are.
---
Comments
comments